Global Universal Solar Charging Panel Solar Power Station-AC200
110v-240v universal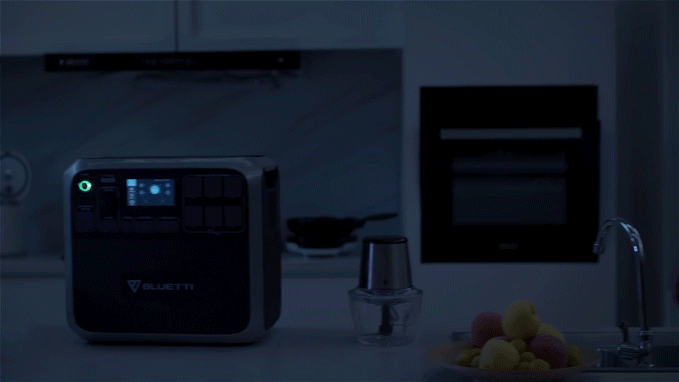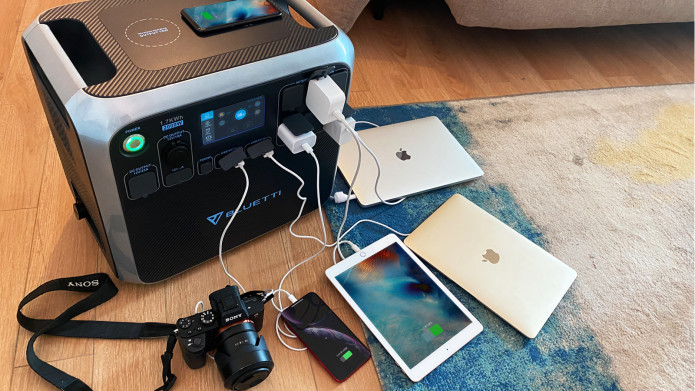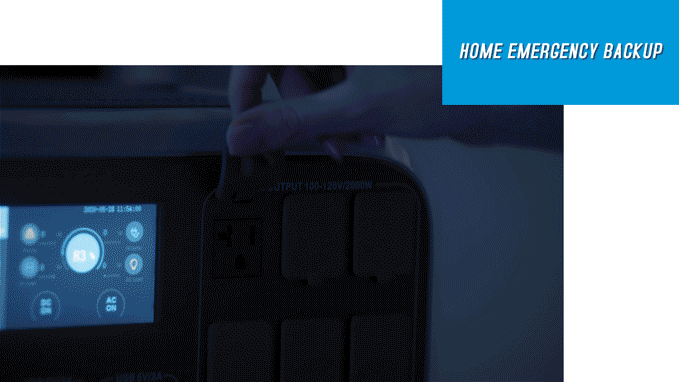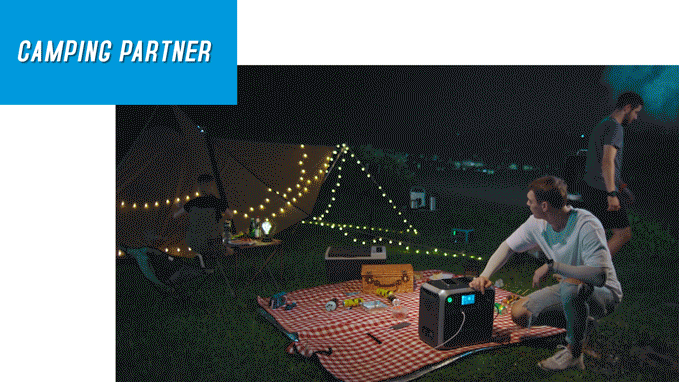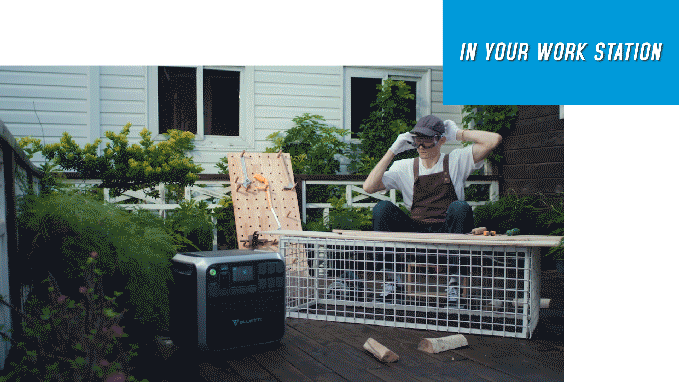 Bluetti AC200 has completed pre-production stage. We honor our brand and also cherish our relationship with the customers and we promise guaranteed delivery as an official team!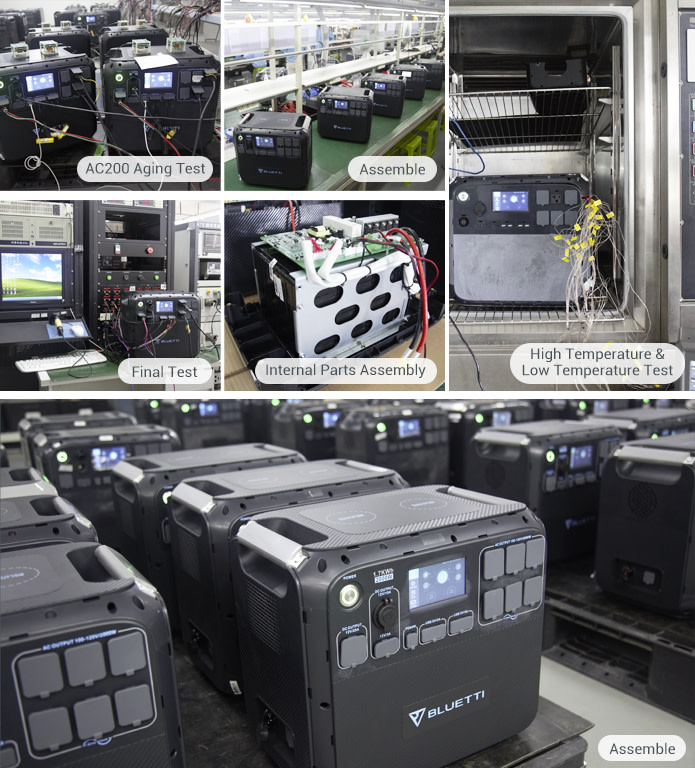 Bluetti always strives to create a stable, clean, quiet power storage solution aimed at combatting outages, energy waste and environmental pollution.
The Bluetti AC200 is designed to act on those issues directly by replacing traditional gas generators, removing the need to maintain a noisy, high maintenance, carbon monoxide polluting machine.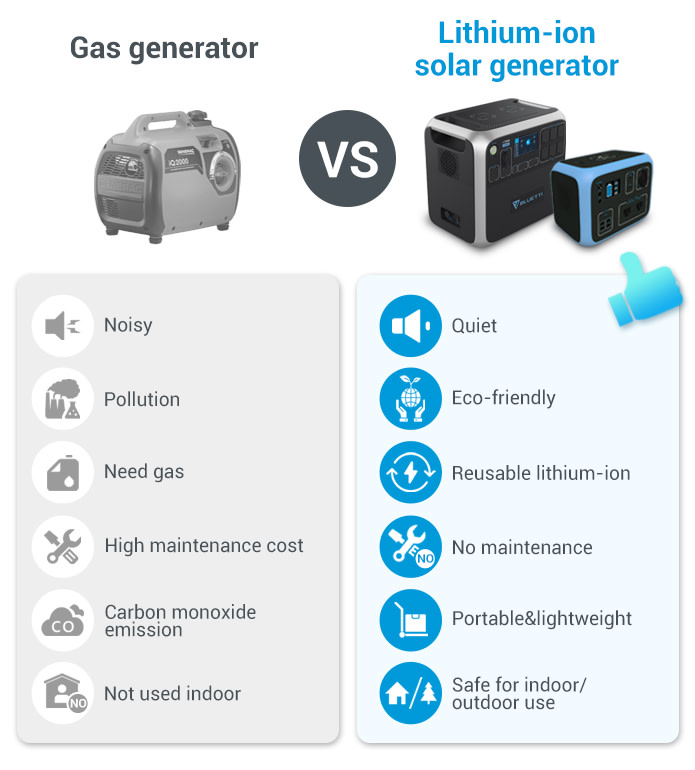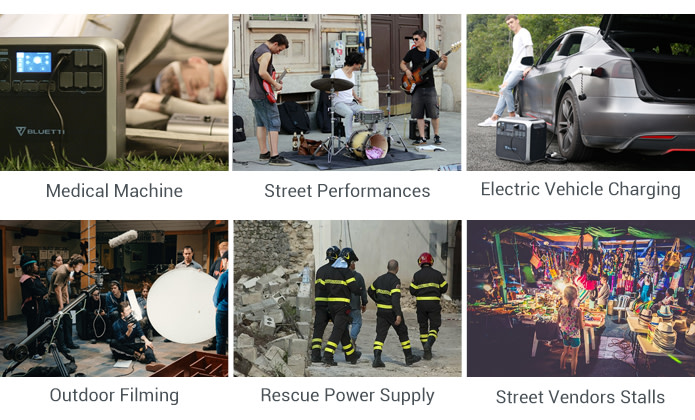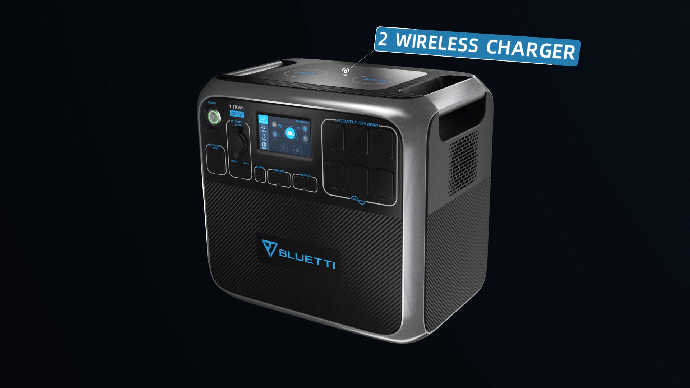 The AC output from the 2000W pure sine wave inverter provides an impressive fully capable power system. Traditional devices such as laptops, lights, CPAP, drones, TVs and protectors can be powered by the AC200 for a prolonged period of time. The AC200 is also capable of running larger load devices such as coffee machines, kettles, fridges, hairdryers, power tools, and even Tesla with ease.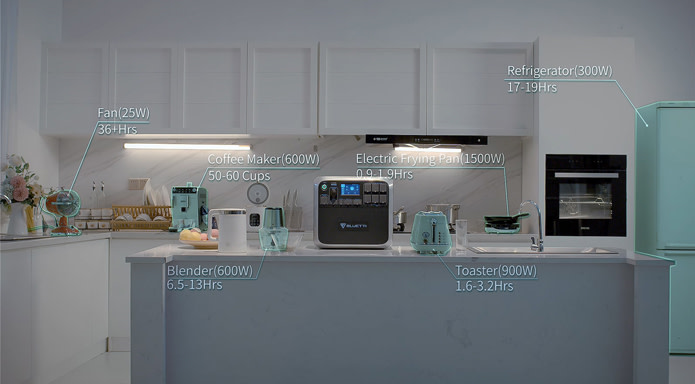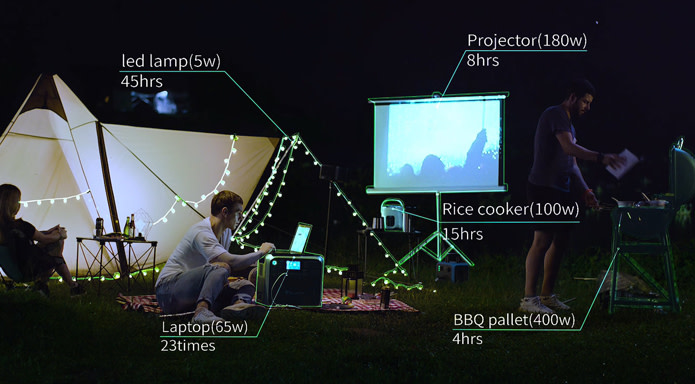 With the AC200 in hand, you'll never worry about being left in the dark from emergency situations or natural disasters such as hurricanes and wildfires. With an insane 1700Wh of energy storage, AC200 gives you the confidence in any emergency. Ensure your families are safe with AC200, by providing fresh food from a running fridge during unexpected power outages.
Additionally, the AC200 is fantastic for all larger size appliances or multiple device power needs.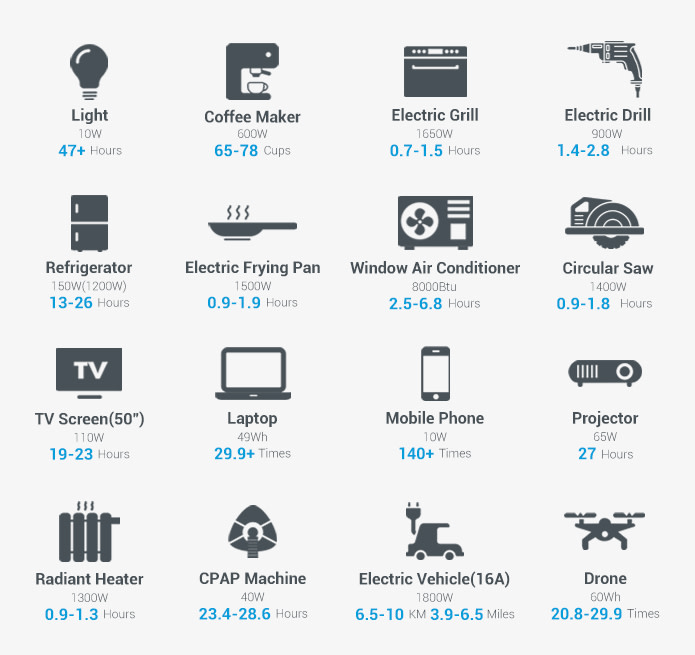 *Data based on laboratory test. Actual result may vary. The maximum and total output is 2000W.


Versatile power inputs allow you to recharge no matter where you are.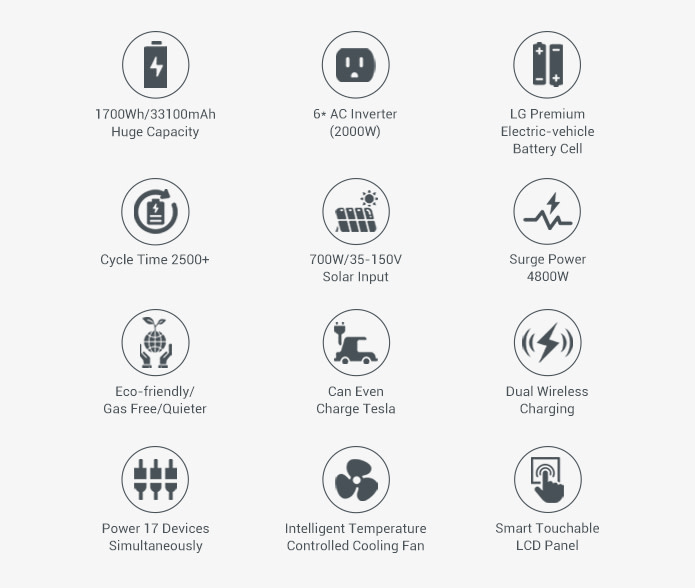 Better Care Battery Life Cycle By Wall Charge
It is vital to know that lithium-ion batteries can degrade over time if they are charged too quickly. Recharge time is set to around 5 hours by wall socket, ensuring that the AC200 is capable of lasting for at least 2500+ cycles.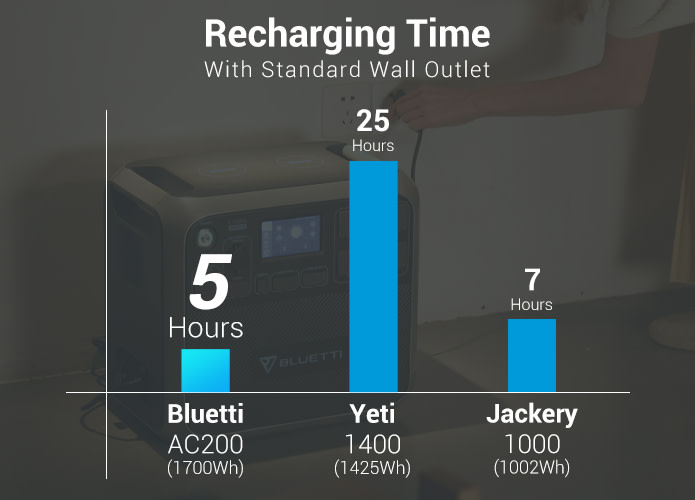 Need to top up fast? No problem,  there are two ways:
– Recharge via 700W solar and 400W AC power simultaneously which takes only 2-2.5 hours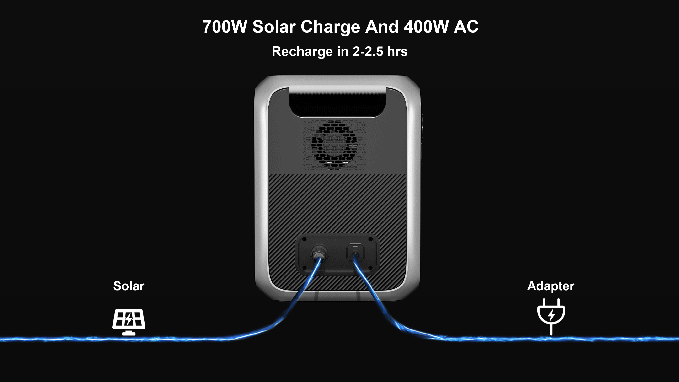 – Recharge via dual AC power (total in 800W) simultaneously which takes in 2.5-3 hours!